The trip to Yankee Stadium was looked forwward to by the four of us as Chris, Amanda, Terry and I came to see the famous place. It started raining after we had lunch in Manhatten and the short trip to the stadium took over an hour in the rain. We parked right next to the stadium and jumped between raindrops to get inside. A trip in the Yankee store did not get me what I wanted, a baseball with a Yankee logo on it. When I asked, the young saleslady had that deer in headlights look. We had nosebleed seats that were an accomplishment to be able to climb that high, but there was a roof over our heads, so we watched the torrential downpour until it quit and then got a groundkeeper show to get the field ready for play. The Yankee's won 6 to 1 over the Detroit tigers.
The offramp to the stadium.
I must have gone too fast for Terry as she didn't get all of the World Champion sign on the bridge.
The stadium form down the street.
The Yankee store.
The seating chart.
Need a ticket for this sold out event?
Chris and Amanda with the guy who wore his Dodger hat even with warnings not to.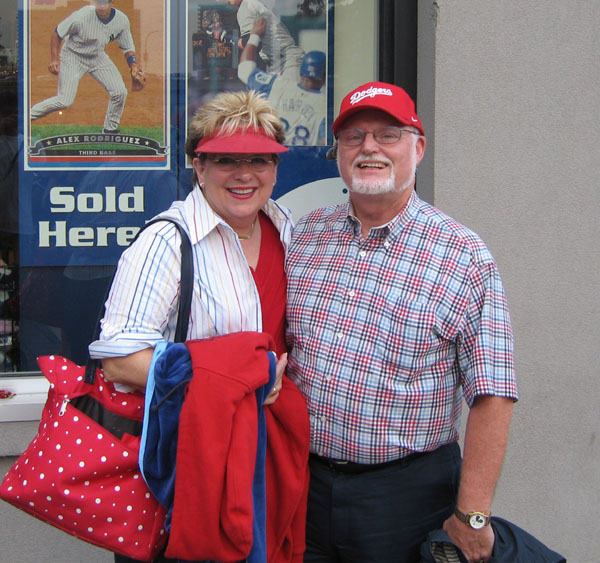 Granny and grandpa at Yankee Stadium.
The view from the top.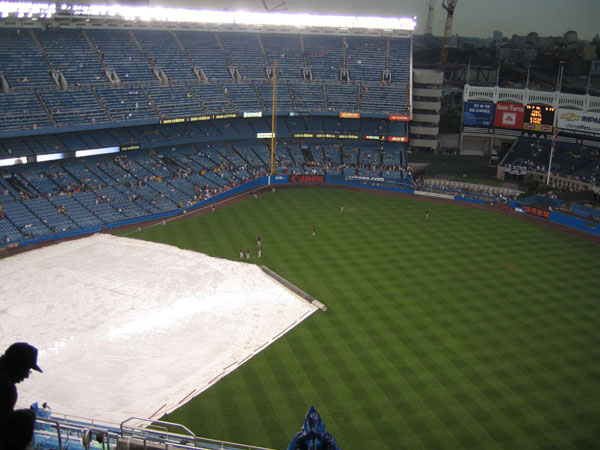 The rain tarp is on the field.
The right field pole.
The cranes are part of the new stadium build.
Steep ain't it?
Center field where all the plaques and Yankee history resides.
The heavy rain begins.
And now it's really raining.
The ground crew at work.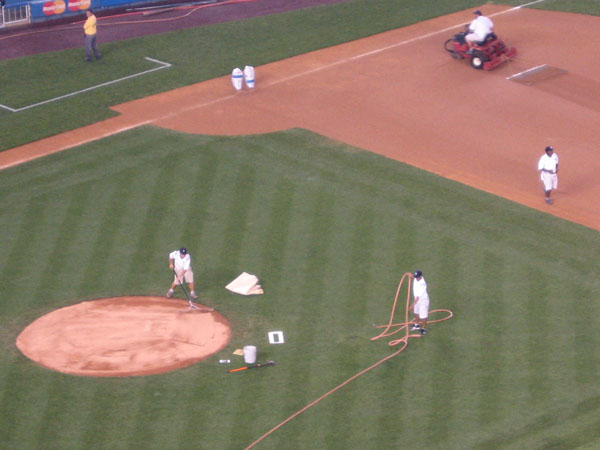 More work.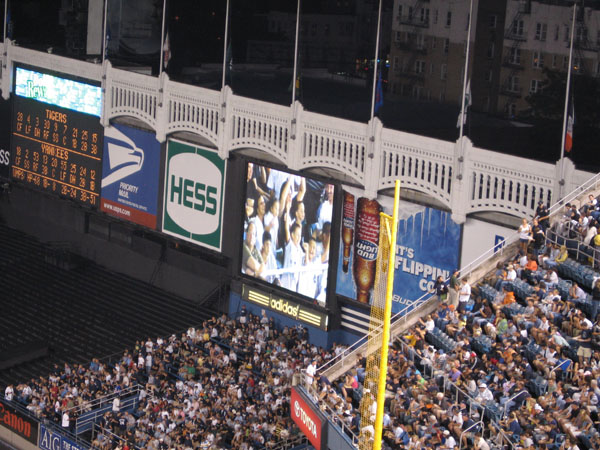 The crowd is in and the game goes on without interruption.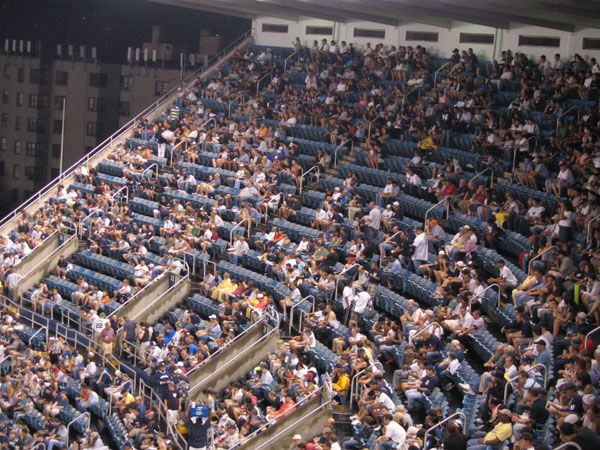 Good crowd shot.
A-Rod at bat.
Ditto.