USAC Southwest & West Coast Special Event at Canyon Raceway won by Ryan Bernal followed by Bryan Clauson, Casey Shuman and R J Johnson. click here to view results.

Damion Gardner gets Wagtimes/Lafond CRA hard charger award of $1026 and a bottle of Crown Royal.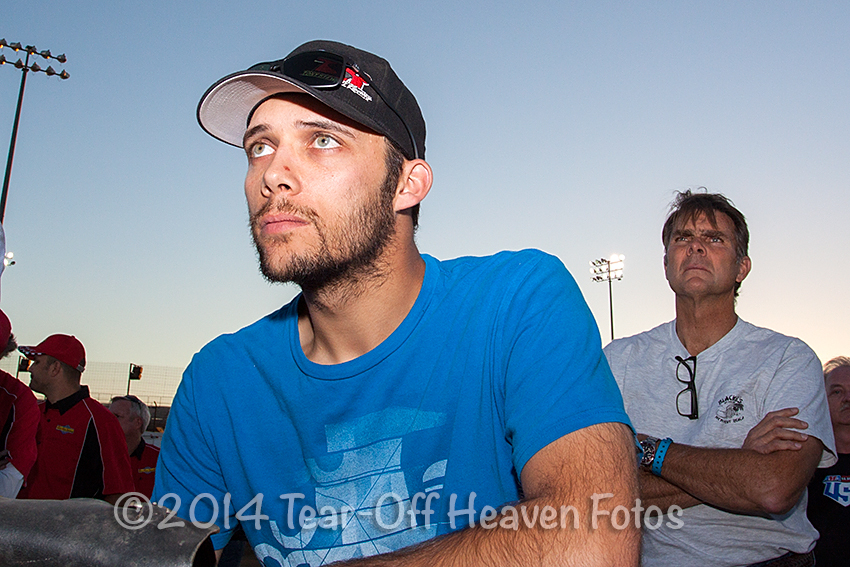 Bryan Clauson wins Hose Adv Hall of Fame classic on Saturday. foto by Steve Lafond



Tracy Hines won Friday Hose Adv Hall of Fame. Foto by Steve Lafond



Steve Lafond presents The Lafond Jar of Change to Damion Gardner for his CRA Hard Charger award of $1026! Wags handed him a bottle of Crown Royal for later. Photo by Doug Allen



Bruce Bromme Jr is gone but not forgotten!! The best Crew Chief ever! For my thoughts Click here plus some views of Bruce over time!
TOTAL WAGSBUCKS COLLECTED as of 11/17/13 = $616,358.26

Email Wags! at winglesswarriors@aol.com

Wags Web created by Steve & Kim Lafond - Thanks, I needed that!

&copy 2014 Wagtimes
All Rights Reserved. Reuse by permission only
Webmaster:

The Wags Phone Mrs Wags 702-769-6960 or Wags 949-981-5497 -

Wagsweb visitors since October 25, 2001:
801294