Evelyn Pratt, one of the most iconic women in Sprint Car racing, passed away in Texas at age 95.

One of the nicest Wagtimer's has passed away. Jim Van Natta never spoke a bad word about anybody. He was a true sprint car fan and will be missed.

Christopher Bell wins Turkey night! Click here to view 100 Fotos from Steve Lafond!

My B Ball results Click here to follow.



Evelyn Pratt by Doug Allen



Jim Van Natta passed on November 23. Rest in peace my friend. Click here to view.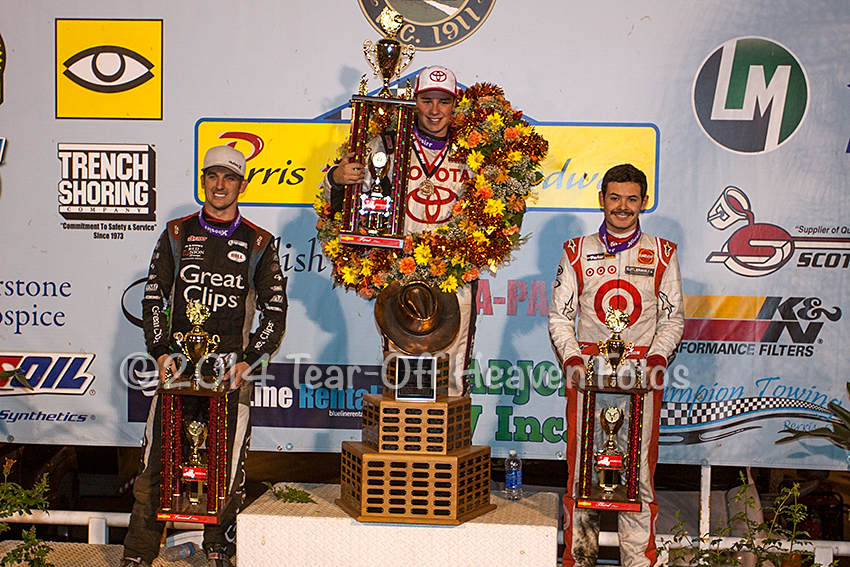 Darren Hagen, winner Christopher Bell and Kyle Larson on the podium of Turkey night. Foto by Steve Lafond
TOTAL WAGSBUCKS COLLECTED as of 12/5/14 = $617,358.26

Email Wags! at winglesswarriors@aol.com

Wags Web created by Steve & Kim Lafond - Thanks, I needed that!

&copy 2014 Wagtimes
All Rights Reserved. Reuse by permission only
Webmaster:

The Wags Phone Mrs Wags 702-769-6960 or Wags 949-981-5497 -

Wagsweb visitors since October 25, 2001:
174