Shea Stadium was a trip that Chris, Amanda, Hunter and I went on first thing on Friday morning after we dropped Missy and Terry off at the hotel that had rooms for us this time. The trip was similar to the Yankee trip, but I was better informed and it was easier now. Our seats were better than at Yankee stadium, thanks to Chris, and we were on the front row of the Mezanine section near the left field foul pole. The Dodgers lost 5 to 2, but it was a kick being there. I saw a lot of Dodger gear on fans.
The stadium is a little bit different than Dodger Stadium.
Batting practice for the Dodgers.
The view was straight down on the left field wall.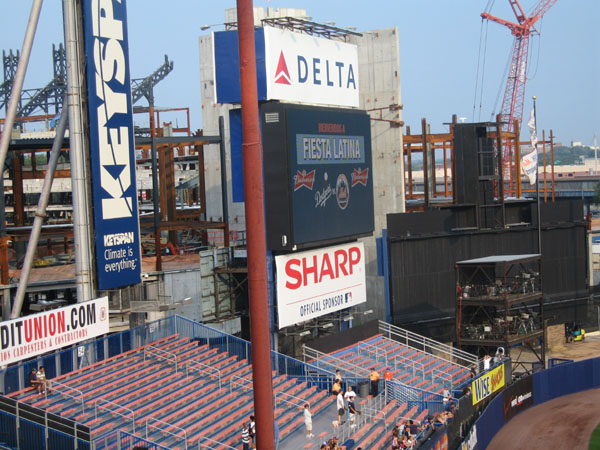 La Guardia Airport was to the left and the planes came from left to right going away as they took off, very loud!
Big scoreboard.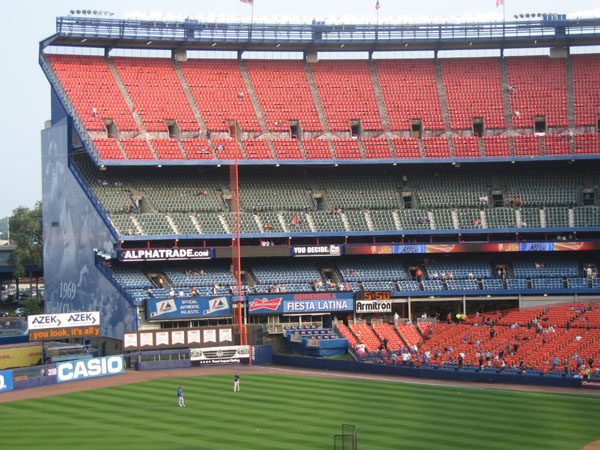 The right field foul pole across the way.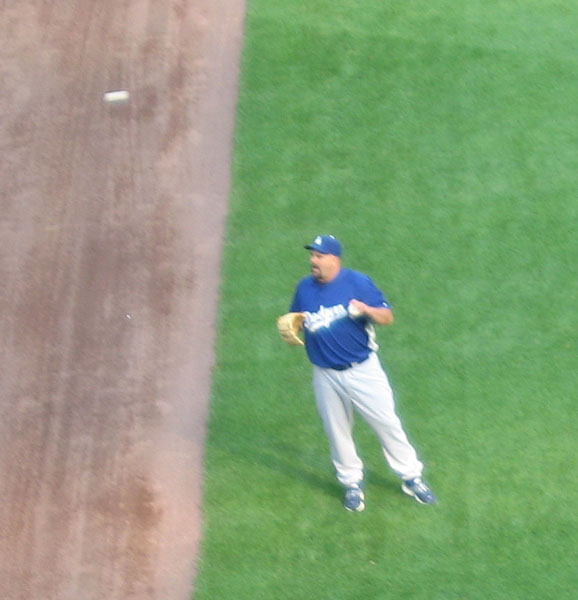 A new pitcher, to the Dodgers, David Wells, warms up.
The starter tonight is Brad Penny.
The Dodger catcher Martin warming up.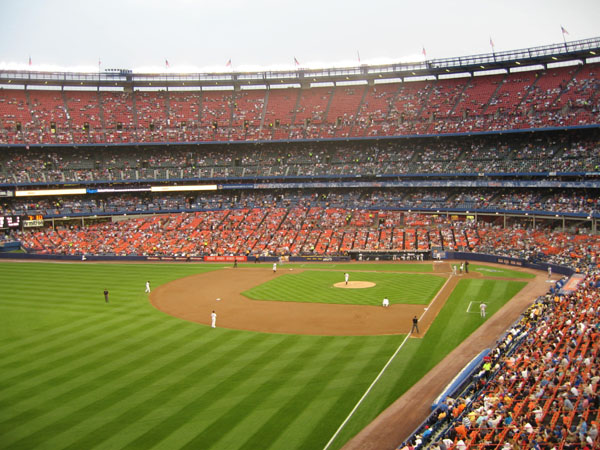 Batter up.
Dodgers have the bases full and no hit coming.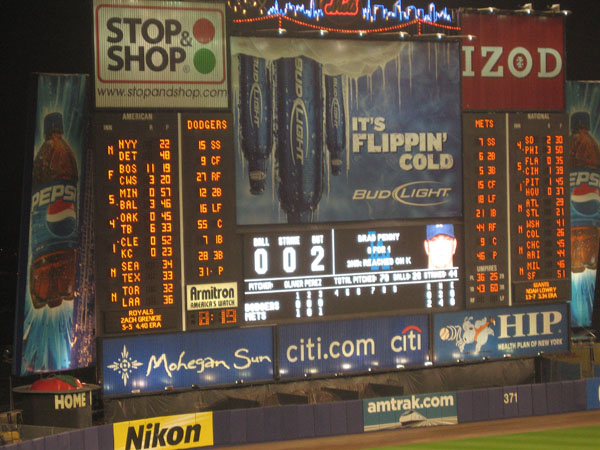 Scoreboard.